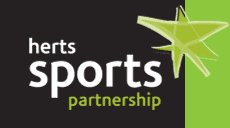 In December 2010, the county council said to all of Hertfordshire's schools:
"… we recommend that schools employ those coaches who meet minimum standards and are registered with CoachMark
. CoachMark will be administered by the Herts Sports Partnership and it will apply to coaches who wish to work in schools, whether on a paid or voluntary basis."
As you know, we at Bushido Hombu take the responsibility of teaching very seriously and once made aware of this started looking into how we could gain this accreditation. We were confident that our efforts over the past 20 years (since Kevin first started teaching as an assistant instructor) would enable us to display that our qualifications, standard, safeguarding policies and procedures are far in excess of what would be required, however without an official NGB (National Governing Body) we would need to evidence every item rather than just wave a sheet of paper given by a body that we only met with once per year.
Obviously items such as CRB (now DBS), first aid and insurance were all in place but additional work was required to fully document our other policies and Kevin was also required to attend an Herts Sports Partnership approved "Safeguarding and Protecting Children" session. Following attendence to this, the submission of a portfolio containing all documentation and 17 independent references from members (past & present), parents, fitness professionals and other martial arts instructors; there was only a final interview to get through. This interview was chaired by the head of the programme and lasted around an hour and half. Mr Hardwicke was impressed with Kevin's knowledge, attention to detail and the level of effort that had gone into the organisation of Bushido Hombu, he was also very happy with the future plans and gave some great advice to ensure our instructors programme is in line with best practice coaching and official qualifications.
Following the above, Kevin has now been accredited and is listed on the website as an approved Karate Instructor (one of only two at this time). It was important for us to gain this not only to enable us to work with schools when this scheme becomes a necessity, but also to show the community and our members that we take the education we provide very seriously and understand the responsibility we have to all who encounter us. We plan to ensure that all instructors under the Bushido Hombu banner also gain this accreditation, but expect the process for this to be much shorter as a reference from our Chief Instructor will now hold a lot of weight.
If you want to find out more about the Coachmark accreditation please see: http://www.sportinherts.org.uk/coaching/coachmark