Dojo Manager & Instructor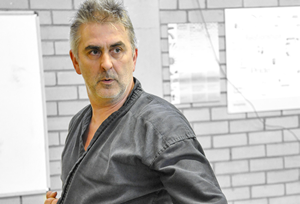 Phil first took part in karate lessons in his youth, and as many do left it as a yellow belt to free up time for other pursuits.  Phil then returned to karate by joining a Bushido family class with his teenage daughter. Since then Phil has been a loyal and dedicated member, always supporting events and putting his all into his training, working his way up to being one of our most senior members.
Phil now manages our Westminster Lodge adult dojo and assists with instructing in most sessions he attends.  Given his high pressured management career within the banking sector, it is impressive that he still maintains his training and attendance.